Corporate Interface
---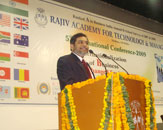 Consulting & Corporate Interface (CCI)
Consulting & Corporate Interface (CCI) is a wing of RATM dedicated to establish and expand its network with the corporate world. The CCI organizes Management Development Programmes, customized Training Programmes for management executives of all levels. It is an active member of National HRD Network, All India Management Association (AIMA), All India Management Schools International (AIMS International) and Northern Mathura Industries Association (NMIA).
---
Industry Exposure
having regular faculty-student interaction sessions, we also focus on practical ways to achieve the required knowledge. For this, the Institute arranges for various industrial tours. Through such visits, students gather knowledge of various managerial concepts used in an actual industry setup the tour are arrange in accordance with the requirement of specific course syllabus and general requirement of knowing the industry-setup to understand the operations management.
---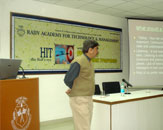 Management Development Programme
The Institute conducts specially designed executive development programmes for top managers of different organizations, like ICICI Bank, Pepsico, Mahaan Proteins, Oriental Bank of Commerce, Reliance Insurance, Ginni Filaments Ltd etc. Such programs involve extensive study of the client organization, preparation of specific teaching materials and cases towards the delivery of a customized Course design to suit the needs of each organization. This programme is an attempt to upgrade the skills of participants to help the organization to develop culture for organizational excellence.
---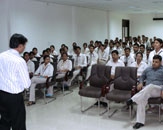 Guest Lectures
To develop students as industry leaders and provide competitive advantages to the students, RATM has developed a strong network of eminent corporate managers from the leading organizations across the world for delivering guest lectures to the students.
---